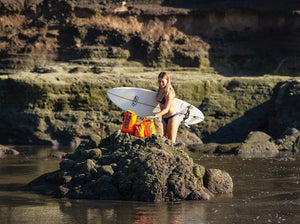 We Make Eco-Friendly, Heavy-duty, Light-weight Dry Packs
so far so good
It took me a few tries to figure out how to pack and roll it in a way that it wouldn't leak, but I've got a system down now and so far it's worked just fine. it's a bit small, but big enough for my solo beach afternoons. Fits a Turkish towel, a book, and a water bottle no problem. I hope it will stand the test of time and last a while.
Amazing product
Perfect size for adventure sports & kayak fishing.
Strong / durable, water tight.
Very well priced.
Top Tier part 2
I just recently got my 10 L Tuzigazi dry bag, and its the perfect size for my camera and drone equipment, its very light and easy to tote. Its perfect for floating and being on the river. I cant say enough about this bag. It's become aprt of my everyday adventure.
Super KiffLab dry bag!
This is the best dry bag I've ever used and fantastic value. As a frequent kayaker and paddle boarder I've already used this lots and it's the best one on the market at this price in my experience - I'll definitely be back for more as it'll make a great Xmas gift!
Best Dry bag
One of the lightest dry bag around! Very durable and can uphold all elements it encounters!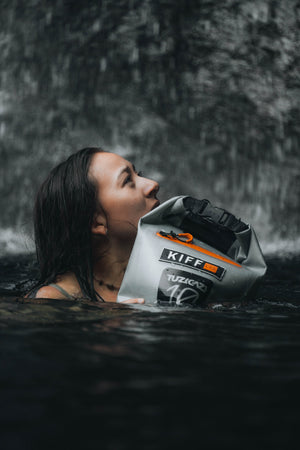 Dry Pack Range
TUZIGAZI 10L
Tough, durable and waterproof dry bag for outdoor adventures. Made of 840D TPU material, with fully seam sealed construction.
Shop All Packs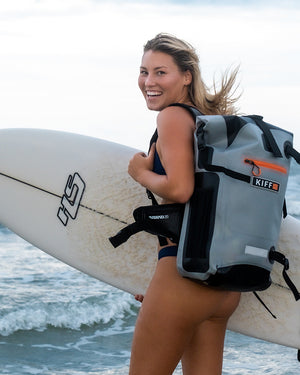 TUZIGAZI
ECO-FRIENDLY
We have carefully selected a clothing range that fits with our ethos of sustainability.
Shop All
ENVIRONMENT
ECO-FRIENDLY SOLUTIONS
Our goal is to not use virgin plastics and to only use recycled content as much as possible
Doing Our Part
★★★★★

As soon as I opened the packaging I could see that the pack was worth the price. It's definitely waterproof. It comes with a very versatile outer water resistant cover. The construction feels solid.

James
★★★★★

Have to say I'm pretty impressed. Once you're loaded up and have the straps tightened & adjusted, this bag does a great job of transferring the weight of your gear to your hips and legs.

Matt
★★★★★

These bags are completely waterproof and durable. We've literally submerged all our camera gear underwater to test it.

Rove Productions
★★★★★

I've only taken it on one trip thus far but I can say that it's performed well. The pack seems so well thought out. 

Robin
★★★★★

Bag is Good! Bag is Strong!

Caveman Webby
Available at