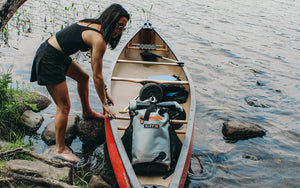 KiffLab
Make Adventure Possible
Our Story
KIFF
The word "Kiff" derives from South African slang meaning "cool".
We spend all our time in the water - surfing, kayaking, boating, fishing, scuba diving and sailing. On land we are forever exploring the bushveld, mountains and forests - camping, hiking, and learning from one Kiff adventure to the next. We were raised to appreciate nature in all its beauty, whilst respecting the real dangers it presented.
Our Mission
Make Adventure Possible
We're an outdoor brand that focuses on the technical & durable capabilities of outdoor gear with an ethos built around social responsibility. We share and understand the passion, commitment and sacrifices of you, our customer, when it comes to serious outdoor exploration. Our team & community live and breathe the outdoor lifestyle we promote. We want to inspire people to "Make Adventure Possible" by developing and delivering quality gear that resonates with our community. For this reason you will find a unique commitment in every product we make. 
Values
WE PLAY HARD OUTDOORS IN A RESPONSIBLE WAY
Spending time outdoors is good for the soul. It improves mental wellness and physical fitness. It's our playground, a place to escape everyday stress. Our products are kind to your outdoor gear, offering protection and comfort on your adventures. At KiffLab we want to improve your experience and keep you outdoors longer. We believe KiffLab can have a positive effect on the world by reducing the impact through our products. We use ethically sourced and manufactured materials throughout our product line. Our collection's made to last so that we do not contribute to a throw-away society.
Be Kind. Be Inspired. Be Free. Be Fun.
Be Kiff